Filip Sośnicki, MSc
Quantum Photonics Laboratory (QPL)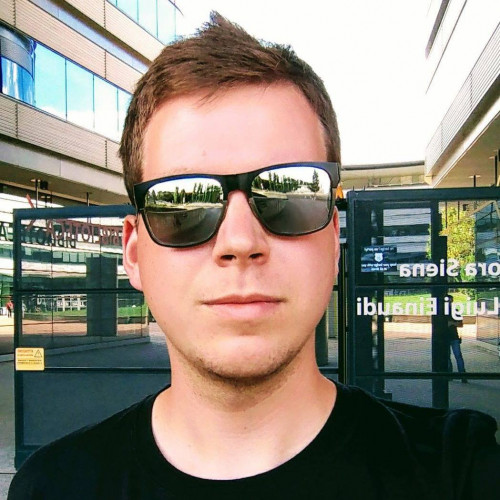 Filip Sośnicki, MSc
Quantum Photonics Laboratory (QPL)
ORCID ID: 0000-0002-2465-4645
Phone number (office): 22 55 32 746
Phone number (lab): 22 55 46 872
filip.sosnicki@fuw.edu.pl
Bio
Filip Sośnicki is a doctoral candidate at the Faculty of Physics at the University of Warsaw, where he works at the Quantum Photonics Lab led by Dr. Michał Karpiński. There he graduated with an MSc in theoretical physics by numerically studying electro-optic time lensing of light. Currently, he is developing an electro-optic experimental platform for investigating coherent shaping of quantum light pulses in the spectro-temporal degree of freedom.
Since 2019 he is a PhD student in the FNP FIRST TEAM project on "Phase-only shaping of light pulses for applications in quantum technologies". Since 2020 he is a principal investigator in the NCN PRELUDIUM project on "Characterization of high-resolution single-photon time-tagging measurement based on time-to-frequency mapping".
He actively participates in the academic community, he is a member of OSA, SPIE, EPS, IEEE Photonics, and the Student Association of Optics and Photonics - KNOF. In particular, since 2019, he is the KNOF's treasurer. He cares about students – he was awarded by the Dean of the Faculty of Physics UW for outstanding teaching classes.
Location
University of Warsaw, Division of Optics
Pasteura 5, building A
Room: 3.46
Back to the list