Paulina Rajchel - Mieldzioć, MSc
Ultrafast Phenomena Laboratory (UPL)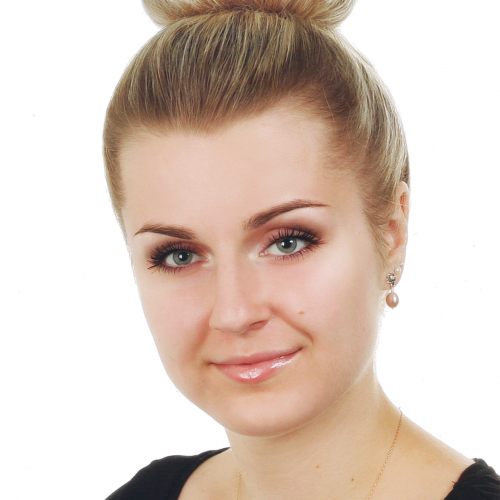 Paulina Rajchel - Mieldzioć, MSc
Ultrafast Phenomena Laboratory (UPL)
ORCID ID: 0000-0002-0670-3159
Phone number (office): 22 55 32 710
Phone number (lab): 22 55 32 468
paulina.rajchel-mieldzioc@fuw.edu.pl
Bio
Paulina Rajchel-Mieldzioć graduated from the Faculty of Chemistry at the University of Warsaw. Her master's thesis was on the electrochemical synthesis and characterization of the electronic structure of core-shell nanoparticles. At the same time, she studied physics at the Faculty of Physics, and is currently a doctoral student at the Ultrafast Phenomena Lab, under the supervision of prof. Piotr Fita. As part of her research work, she deals with the synthesis and analysis of optical and photophysical properties and mechanisms of photoluminescence of new photoactive materials, as well as the characterization of the influence of the chemical environment on the observed properties.
Research interests include physical chemistry and chemical physics, and everything in between. Parallel to her research work, Paulina is involved in teaching and collaborates with the Chemistry Olympiad.
Privately, Paulina is interested in forensics and criminology, likes to create artworks, and is also passionate about the Pacific islands and plans to explore Oceania, not only in theory.
Back to the list