Bohnishikha Ghosh, MSc
Quantum Imaging Laboratory (QIL)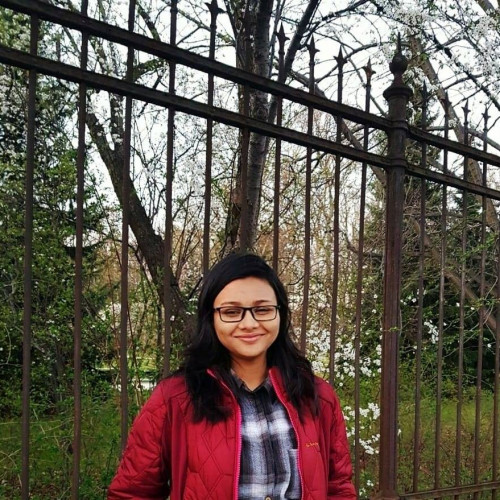 Bohnishikha Ghosh, MSc
Quantum Imaging Laboratory (QIL)
ORCID ID: 0000-0001-9272-8864
Phone number (office): 22 55 32 747
b.ghosh@uw.edu.pl
Bio
Miss Bohnishikha Ghosh is a PhD student at the Faculty of Physics, University of Warsaw. She received her BS-MS degree in Physics from Indian Institute of Science Education and Research Kolkata, India while persuing her master thesis at the Institute of Mathematical Sciences, Chennai, India. She specialized in the theoretical aspects of polarizarion optics and quantum optical communication.  
Since 2019 she has been a PhD scholar in a project funded by Foundation for Polish Science under the supervision of Dr. Radek Lapkiewicz. 
Her scientific interest covers areas of noninvasive optical imaging techniques with quantum light and scattering media, applications of spatially entangled photon pairs, etc.
Bohnishikha is interested in professional societies such as KNOF-UW and attends the events organized by such societies.
In her free time, she likes to read books, click photographs, paint and sharpen her culinary skills.
Location
University of Warsaw, Division of Optics
Pasteura 5, building A
Room: 3.47
Links
Back to the list