Joanna Purzycka, PhD
Photonic Nanostructure Facility (PNaF)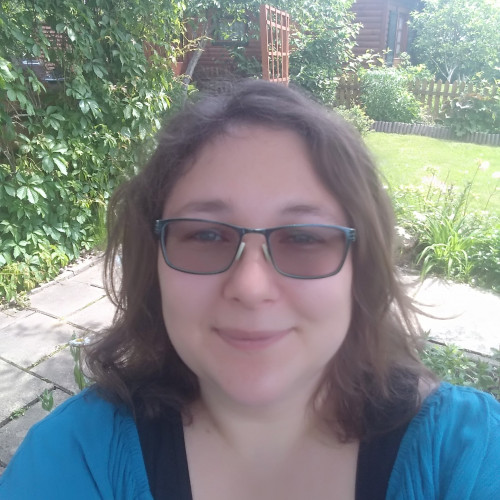 Joanna Purzycka, PhD
Photonic Nanostructure Facility (PNaF)
ORCID ID: 0000-0001-8742-5279
Phone number (office): 22 55 32 765
jpurzycka@fuw.edu.pl
Bio
Dr Joanna Purzycka is a post-doc in the TEAM-NET project in FUW since 2020, where she has been conducting the work on the integration of the modular Raman microscope that uses stimulated Raman scattering for imaging and identifying leukemic cells.
For the last three years before joining the FUW team she has been working in the astrochemical laboratory at the IPC PAS researching sulfur compounds in interstellar ices by means of FT-IR and UV spectroscopy. During that time, she did an internship at the JPL (preliminary preparations for Europa mission), and learned the technique of laser-ablation mass spectrometry.
The subject of her doctoral dissertation at the IPC PAS (defended with honors) was the structural studies organic semiconductors by means of microscopy (STM, AFM) and diffraction (powders, single crystals and thin layers).
She is studying the structure of matter for over 10 years now (in WCh UW and IPC PAS in Warsaw, but also in CEA and in ESRF in Grenoble, ENSCR in Rennes, and at the NASA JPL in Pasadena). She has extensive experience with STM and AFM microscopy and various diffraction and spectroscopic techniques.
In her spare time, she likes to play with the light (photography), improves her manual skills (painting, LED installations, woodburning; toy-making; sewing) and tries to outplay friends in Riichi.
Location
University of Warsaw, Division of Optics
Pasteura 5, building A
Room: 3.65
Links
Back to the list